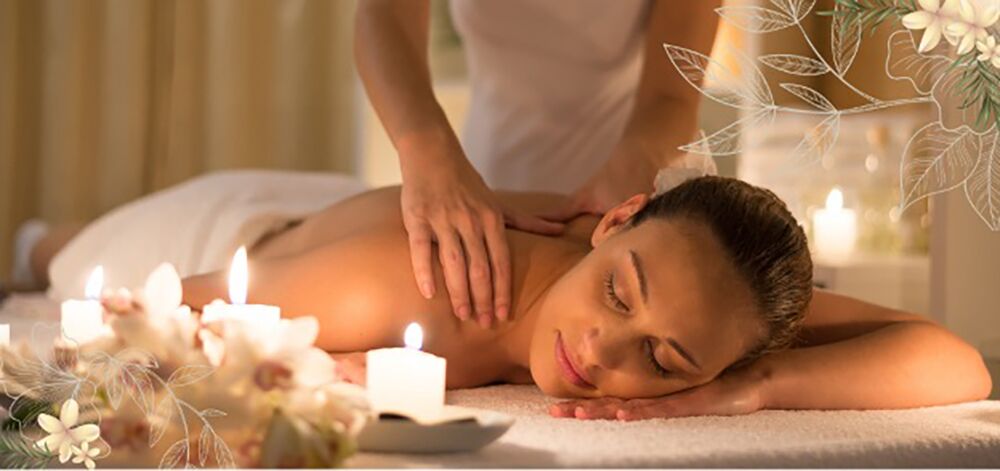 Introduction
We live in a fast-paced world. People get up every day and perform routine tasks that can be tiring when done repeatedly. Some wake up, eat, work, and sleep without knowing that they are stripping happiness away from their lives as they can't even allot time for new hobbies.
Pampering ourselves is one way to show self-love, and it should be done regularly to help improve our physical, mental, and spiritual health. By doing this, we can have time to sit, relax, and enjoy living in the moment.
One of the many ways we can treat ourselves is by getting the best massage treatments in Metro Manila. This way, we can experience relaxation on a whole new level as different massage techniques and equipment are used on our bodies.
Massages, however, can be quite pricey because you are being served by experts who have devoted their time to master techniques. Moreover, spa owners invest in good locations and equipment to ensure the comfort of their customers. As your trusted massage center in the Philippines, Breeze Oriental Spa & Massage is here to guide you on how to get the best massage in Manila on a budget.
How To Know Which Massage Service To Get
When you are on a budget, it is best to first learn about the types of massage treatments you can get. This way, you know you are spending your hard-earned money on a relaxing procedure that is worth every penny.
Moreover, doing this allows you to determine the massage service you need most. For instance, those who have multiple jobs and continuously stand for numerous hours tend to have more body pain and unreleased stress. Therefore, they might need a full-body massage to touch every pressure point in their bodies. This kind of massage service can help them improve blood circulation, reduce or eliminate body pain, and relax their minds.
If you are someone who wants to get massages to achieve better mental health, you can go for aromatherapy massages. These services use special massage oils that soothe and restore your body's elements, leading to a clearer and nurtured mind. They also eliminate fatigue, which helps clients think better in stressful situations.
Massages can also help people achieve spiritual healing or calmness. By using gua sha tools to scrape the skin and apply pressure, massage therapists believe that they also move energy inside the body. When this energy flows freely inside, it helps people become closer to their spiritual selves.
Why the Best Massage Services in Metro Manila, Philippines Can Be Pricey
With the many benefits of massages to the body, mind, and soul, it is not surprising that massage services can be expensive. Like any other service, massage centers come up with prices depending on different factors.
The main reason massages can be a bit pricey is because the massage therapist or masseuse that will give you the treatment should be paid well. Massage centers like Breeze Oriental Spa & Massage do not just hire anyone who applies for the masseuse roles. They look for people who have undergone training and have certifications and licenses to perform the services. Some spas even go the extra mile by teaching special techniques to these experts once they get the job. Hence, when you pay for massages, you pay for their expertise.
Second, building spas in certain locations is expensive, especially inside Metro Manila. The best massage spas in BGC surely pay a higher rent than those in the provinces. Spa owners have to allocate their budget properly to pay for their monthly expenses while still making a profit.
Lastly, spa centers invest in special massage oils, durable massage tables, and other needed equipment to provide their customers with the best massage spa experience. Doing this is not cheap as they source materials of the highest quality. Moreover, they use oils generously for every client, ensuring customers still make the most of their money.
How Much Should You Prepare To Get the Best Massage Service in BGC, Taguig?
Not all people have the luxury of paying for regular massages. Some have more important priorities than pampering themselves and relaxing alone. If you are on a budget and still want to try getting the best massage and treatments offered by your chosen spa center, you should prepare at least PHP 1,000.
With five hundred pesos, you can enjoy 15 to 20 minutes of foot scrubs. This treatment soothes, hydrates, and replenishes your feet through exfoliation. Moreover, you can expect reduced dry skin and callouses after the session. Meanwhile, for PHP 800, you can already get ventosa or cupping therapy, which uses heat and pressure to dispel the cold dampness of the body.
If you can save at least PHP 2,000 to 3,000, you can enjoy different massages for the feet, body pressure points, head, neck, and shoulders. These services are great for releasing muscle tension, relaxing your mind, and relieving body pain.
Lastly, if you have saved up a larger amount of money, you can try getting detoxifying oil massages and other special treatments like Shiatsu and Thai massages. The prices for these services range from PHP 2,100 to 4,300, as they are performed by Chinese masters who are highly skilled in giving the treatments.
What You Can Do To Lower Your Total Costs at the Best Massage Spa in Makati
It is possible to relax while staying within your budget. In fact, there are many ways to lower your total costs when visiting spa centers.
You can ask to be serviced by regular massage therapists. They are still skilled and licensed to give you massages. However, they may have fewer years of experience compared to massage masters or experts. Rest assured that spa owners continuously train them so they can give excellent treatments to every client.
In addition, you can wait for promos, discounts, and sales. Spa owners often launch promos or discount packages that their clients can use. You can stay updated by subscribing to your go-to spa's social media platforms or website. Often, they give out promos during holidays and special occasions.
How To Decipher When Massage Spa Services Are Too Good To Be True
If you are a first-time spa-goer, you might not know when a massage spa service is actually worth it or too good to be true. There are some things you should look out for.
First, you should check if the spa's services have close price ranges to their competitors. You might be enticed by more affordable offerings, but do not let low rates deceive you. Special massages and techniques are learned through extensive training and, therefore, will cost a lot once given by someone who has mastered them.
Moreover, you should inquire about their available slots or sessions. The best massage centers are often fully booked. Hence, clients are encouraged to schedule an appointment and avoid walking in. If you see a spa that claims they give the best massages even though they have no customers, it might be a red flag, and they might be faking their claims to get more clients.
Turn To Breeze Oriental Spa & Massage for the Best Services in Metro Manila, Philippines
Relaxing on a budget is possible with Breeze Oriental Spa & Massage. Over the years, we have crafted our services and treatments, giving them the most affordable prices so that anyone can enjoy the best massages without breaking the bank.
Once you choose us as your go-to spa center, rest assured that our well-trained massage therapists will help you achieve a healthier body, mind, and soul. Breeze therapists are trained by experts from China, teaching them the finest massage techniques and reminding them of the most critical pressure points in the body.
Conclusion
Take a break from your busy life and show yourself some love by getting the best massage in Metro Manila. Doing this will give you more energy to work harder as your body will be rejuvenated. Moreover, you can think better and have a more positive outlook on life as your mind will not be clouded by stress and anxiety once you experience relaxing treatments.
Check out Breeze Oriental Spa & Massage's available services and promos today. For questions or concerns, feel free to contact our staff.
If you have chosen a treatment already, you may also schedule an appointment with us! Simply check the opening hours of our BGC and Makati branches, and contact them if there are available therapists during your chosen date and time.