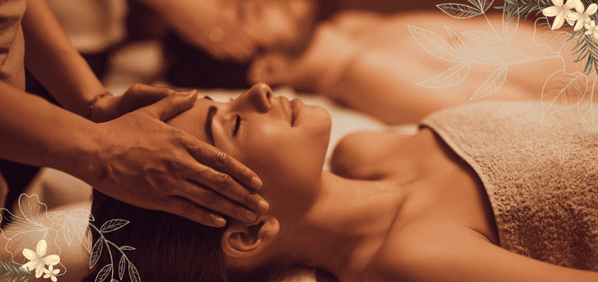 Introduction
Giving gifts is one of the best ways to show your love to another person. It doesn't matter if they're a romantic partner, a family member, a very close friend, or even just a simple colleague you're indebted to.
With today's technology, it's pretty easy to procure any kind of gift you want to give. All you have to do is turn on your phone and use your preferred online shopping app, and the item will be delivered right to your doorstep. Wrap it nicely, and hand it to your loved one, and done!
Many people don't realize today that the best kind of gift can be bought neither in any mall nor in any online shopping app. It's precious yet doesn't cost any money: your time!
There are many ways to spend time with your loved ones, and you're free to choose something that you'll both enjoy. A wise idea would be to book a session at one of the best massage clinics in Makati or any other part of Metro Manila. Doing so can help both of you relax and unwind, even just for a day. Let our team help you if you plan to do that. Contact us at Breeze Oriental Spa & Massage today!
Is It a Good Idea To Book Your Loved Ones Trips to the Spa?
Going to the spa with your loved one is like hitting two birds with one stone: you spend time with them, and you reap all of the benefits of going to the spa, which can include:
Reduce Stress Levels – One of the primary benefits of getting a massage is lowered stress levels. Booking a session even in the most affordable spas in Metro Manila is ideal for anyone feeling burnt out.
Induce Relaxation – As soon as you enter a massage clinic, you will be greeted by soothing music, inviting lights, and aromatic scents. The cool temperature definitely helps a lot in creating a relaxing ambiance, too!
Treat Your Muscles – It's common for many adults to just sit around for hours on end because of work. If you and your loved one are among those people, it will help you greatly if your muscles stretch through a massage.
Lower Your Blood Pressure – Another benefit of getting a massage is that it helps you control your blood pressure levels. It is recommended for people with hypertension because it also lowers the risk of developing heart disease.
Boosts Your Mood – Of course, you don't want to spend time with your loved one if you know you will not enjoy it. Thankfully, going to a spa for couples in Metro Manila is known to boost the mood of most patients. In the end, the two of you will surely leave the establishment with smiles on your faces.
Special Services Offered by the Best Massage Spas in Metro Manila
Breeze Oriental Spa & Massage is here to help you if you want to surprise your loved one with a trip to the massage clinic. We offer a wide range of services, and you're free to choose based on your budget, available time, and other factors.
Here are some of the services you can get from us:
Foot Massage
Your feet and legs carry the entire weight of your body, so it's understandable if the muscles in them sometimes feel sore and painful. If that's the case, you can get a foot massage to help ease the discomfort.
Here at Breeze Oriental Spa & Massage, you can get the service for as low as ₱1,350, depending on the type of foot massage you want. The whole session can also last about one to two hours, excluding the preparation.
Body Massage
We offer different types of body massages, too, and they're all beneficial in helping you relax and de-stress. This means they're ideal for people – including couples – who are on the brink of burning out.
Our pressure points massage targets specific areas in your body. It relieves muscle pain and fatigue, and the whole session lasts for just an hour. You and your partner can get it for ₱1,500 each if a regular therapist performs the massage.
You can also get a Shiatsu massage from us. The practice originated in East Asia and is known to calm the nerves of the body and help you relieve stress. We have Chinese masters who service you for only ₱2,500 for the entire 90-minute session.
We also offer Thai massage, which, as the name might imply, originated in Thailand. It's a complex technique that stretches the joints and helps ease muscle pain. The entire session lasts about two hours, and its cost starts at ₱2,600.
Back Scraping
Back scraping is one of our most affordable services. The session, which lasts for about 15 to 20 minutes, costs ₱800 per person, so it's ideal for people on a tight budget but still want to relax and de-stress with their loved ones. If you have ₱2,000 in your wallet, you can get this service with your partner and still have some change left to buy dinner for both of you.
Another good thing about back scraping is that it has plenty of benefits. It involves using various tools to scrub oil on the patient's back, which is believed to help improve blood circulation.
Book the Best Massage in Makati, Philippines
Spending time with your loved one is among the best gifts you can give them. That's why it's a good idea to schedule a massage in one of the best spas in Metro Manila, so the two of you can share some moments together while relaxing and de-stressing.
Our doors here at Breeze Oriental Spa & Massage are always open to people who want to unwind, even just for a few hours. If you want to experience the best services from highly skilled therapists, book a session with us. Schedule an appointment with us today!