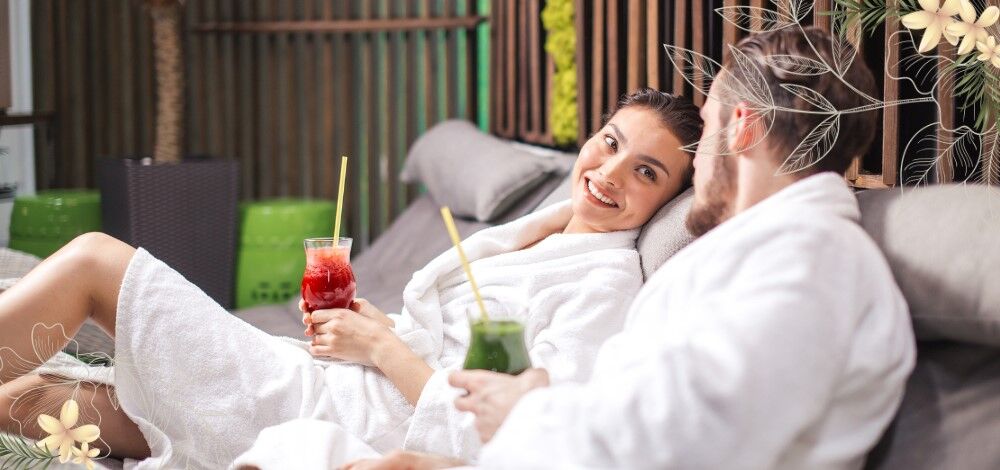 Introduction
Couples often go on dates to have a lot of fun and get to know each other better. Another reason people like going on dates is that it is an opportunity for them to do something different from their usual routine. Furthermore, these instances allow for some lighthearted conversation about important things in their lives, such as family, work, or friends.
Most people usually eat outside or watch a movie with their partners. However, not many realize how visiting the best spas in BGC can count as a fantastic date. Going to these establishments is a great way to pamper yourself and show your loved ones that you care about their wellbeing. Additionally, the other benefits of going on spa dates include reduced stress, improved sleep quality, and increased happiness.
As one of the best spas in BGC, Breeze Oriental Spa & Massage is dedicated to providing you with a range of services. We offer foot, body, aromatherapy massages, and more! Before booking an appointment with our team today, make sure to do the following to ensure your date goes without a hitch:
Double-Check Your Schedules
It is essential to double-check your schedules to ensure that both of you are available on the date itself. Plus, you can also make certain that there won't be any other commitments or plans that could potentially interrupt your time with your loved one. However, if you want to make your date a surprise, you may need to exert a little more effort.
One option is to ask the person you want to surprise directly. However, don't let anything slip about where you're planning to take them! Let them know that you're planning on surprising them, and ask if they have any ideas of what day would work best for them.
Another option, albeit a bit more complicated, is to consult those who hang around your significant other most often. They could include coworkers, family, or friends. You have to ask them about your partner's schedule and make the necessary arrangements to ensure that they don't have anything planned on a specific date.
Plan Out the Logistics
Dating is a major part of our lives, and it can be an exciting, scary, and confusing experience. To ensure that your partner enjoys themselves and everything goes smoothly, you need to figure out the logistics of your date. This includes where you'll be going, who will be joining, and if there are any other plans on the same day.
Ironing everything out is crucial for setting up a successful first impression. After all, you don't want to leave anything to chance, so make sure that you have a plan in place before getting started!
Planning your date is important, whether it's with someone new or someone you already know well. Here are some things you should consider:
Transportation – If you have a car, give your date the heads up if you want to pick them up from somewhere. You also have the option of using app-based ride services if you'd rather spend the time on the way to the spa chatting with them.
Reservations – When you don't make reservations, you risk your money and time. You might end up with a service that you don't particularly like or even face the problem of the spa being fully booked on that day. If you want to avoid these problems, it is always better to call the establishment beforehand and make the needed arrangements.
Food – Spa treatments can take a while, depending on the services you get. Decide early on if you want to grab a bite with your date before or after your spa session. Before picking a restaurant, though, make sure that the establishment serves dishes that your partner would like.
Stick to the Plans You Made Beforehand
When you go on a date with someone, it is crucial to stick to what you said you were going to do. Not everyone is a fan of sudden changes. Your date may have already dressed up and set aside a specific amount of money to spend beforehand, and it would be impolite to modify your itinerary without asking them.
You want the date to be as enjoyable as possible, and if you don't stick to your plans, it may lead to disagreements or other awkward situations. However, if something comes up and you're forced to make a few changes, explain it clearly to your partner so that they understand why it happened. Afterward, both of you can reach a compromise.
Choose a Type of Massage That You and Your Partner Will Enjoy
There are many different types of massage, but it is vital to choose one that will help you and your partner feel relaxed and rejuvenated afterward.
Different options include pressure points massage, Thai massage, and shiatsu massage. Some people prefer a particular type of massage because they have a specific condition or health concern, so make sure to consider this as well before making your final choice.
The best way to find the type of massage that you enjoy is by talking to the spa's staff before your first visit. They will be able to recommend a service that will be most beneficial for you on the day of your appointment.
Pick the Best Spa in BGC
A spa is a place where people can come to relax and get pampered. It's a place where you can leave your worries behind and focus on yourself. There are many things to consider when choosing the best spa for you, and here are some of the most important ones:
Location – The location of where you're going on your date is essential to consider. It can make or break the date. If you're going somewhere too far, it can be challenging to get back together.
Cost – Each spa has a different price point. Many factors affect this, including the establishment's location and reputation. Before making any reservations, make sure that the service rates are within your budget.
Services Offered – You get different services depending on the spa you visit. If you're looking for a specific massage, double-check if the establishment you're eyeing offers it. Visiting them and only realizing on the spot they don't have what you need is a hassle both for you and your date.
Hours of Operation – Some establishments may be closed during certain hours or open only on certain days. Before visiting a spa, message them when they're open or check if they've posted the information online.
Reviews From Past Customers – You should always read reviews from past customers before you get a spa service. It's important to know what people think about the establishment and its staff members to avoid making the wrong decision.
Conclusion
Planning a spa date is not as easy as you might think. You need to make sure that your partner is comfortable and happy with the idea and rearrange your schedule, so you have time to enjoy the experience. When you visit Breeze Oriental Spa & Massage in BGC, you can rest assured that you will have an incredible experience with your partner. If you're interested in learning more about what we offer, feel free to get in touch with us today!