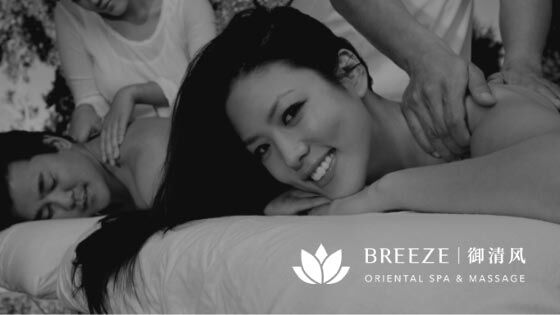 Running out of ideas on what to do on a date? That's totally understandable. A date is something everyone looks forward to. We all know that it's a special time when you will spend a few hours with someone close to your heart and a time when you want nothing but to feel good with each other's company. No matter if it's your first, second, anniversary, or just a random day kind of date, it always has to be memorable, not to mention fun and romantic too.
The most common date experiences include going to the park, watching movies, eating at a fancy restaurant, visiting a few shops, just to name a few. These are the kind of dates that you are probably tired of which made you want to explore a different one. The idea of romanticism usually comes first when we think about dates, and that's why we tend to do the most traditional things we see in the movies, or what is suggested as "romantic" by publications or even the social media. So, to move a few steps away from the norm, here's an idea: why not consider a date where you two won't only make your relationship better but would also make you and your partner actually healthier?
Yes, I am talking about a spa date because why not? What I'm saying is it is possible to have a date that lasts a few hours, an entire day off of relaxing, releasing stress, and being intimate with your loved one – everything a spa can grant. Let me explain it further for you.
If you have ever gone to a spa before, you would already know what to expect. A luxurious ambiance, relaxing scent, soothing music, healthy tea, friendly staff, healthy food, and to-die-for massage. All of these things are put together to make you feel great, but imagine how better it would be like when you experience all of these things together with your special someone.
According to reviews, if you want to "get a massage like never before" (which is performed by a Chinese master) and would like to experience the best spa in BGC, then you would have to head to the "talk of the town" Breeze Oriental Spa and Massage. Located at Ore Central, 9th Avenue cor. 31st Street, Bonifacio Global City, Taguig, this spa is the "place to be".
With so many services to choose from, you would have a hard time choosing the best one for you, therefore, I'd be happy to list down some of the most recommended (and romantic) services that you can do together with your special someone:
One of the most sought services by couples is the Wellness Oil Massage Categorized under the "aromatherapy" section, this is a massage that combines Breeze's nourishing massage oil and pressure applied with kneading, rolling motions, and pressure point massage. This massage lasts for 90 minutes making sure to reduce your and your partner's anxiety, strengthen your immune system, and boost your energy levels.
If you and your partner are looking forward to removing stress, Pressure Points Massage and Shiatsu Massage would be your best choices. Pressure points massage is excellent for relieving muscles aches and pains, paired with a head massage to relieve fatigue and improve metabolism. This is a 60-minute revitalizing massage and is ideal for de-stressing. Another stress-reliever is the Shiatsu Massage, which originated from the principles of Chinese acupuncture, just without needles. This 90-minute unique massage promotes secretion of endorphins in our body that calms the nerves.
If you feel that a whole body massage is not the best for the two of you, Breeze also offers massages for specific body parts such as the neck, head, shoulders, and feet. The Soothing Neck & Shoulder Massage lasts for 30 minutes and can help relieve tension and headaches caused by heavy work. The Oriental Foot Massage targets reflex points on your sole to help you and your loved one feel more relaxed.
Always remember, it would be best to contact a spa before visitation so you can inquire about the activities, amenities, services, and even food that they offer. Giving them a call will help set your expectations and help you figure out what needs to be prepared such as snacks, extra clothes, etc. Being unprepared enough for a date can lead to disappointments and that's something nobody wants to happen.
Lastly, even though a "spa date" seems to be an excellent idea and is designed to be very special, you have to keep in mind that this kind of engagement is not best for first dates or for someone you barely know (at least in my opinion) as it could be – sorry for the lack of a better term – frightening and may give them a misleading idea. Nevertheless, it would be something wonderful to experience with a companion, someone you are comfortable with and fully trust, or someone you have already established a relationship with like a girlfriend or boyfriend and/or a spouse.
Sources:
https://www.tripadvisor.com.ph/Attraction_Review-g1758900-d15180894-Reviews-Breeze_Oriental_Spa_Massage-Taguig_City_Metro_Manila_Luzon.html#REVIEWS