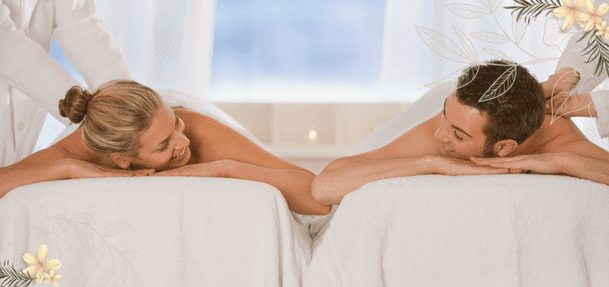 Introduction
Lucky are those who have already found their significant other—someone whom they love and cherish more than anybody else. However, since relationships are always a work in progress, you must find ways to reignite the spark and keep the romance as strong as ever from time to time.
Keeping Relationships Romantic With Unique Dates
Going on dates is a must! Remember that there's nothing wrong with sticking to the basics, like eating at fine dining restaurants, watching movies, or just strolling around the park. What's important is for you two to spend time together and feel happy about it.
But there are seemingly unorthodox date ideas you might wish to try, too, just for the fun of it. For instance, you can go rock climbing if you're up for the challenge. Traveling abroad may be fun, as well, especially if you have the budget for it. For busy people, however, trying a spa date in Makati can be one of the best ways to spend time together and keep the love and passion burning!
Is a Spa Date a Good Idea?
Visiting a massage clinic in Makati together and calling it a "date" can be quite unusual. That's why you might be wondering, "is a spa date actually a good idea?" Of course, it is, and here's why you should try it with your partner:
Relax and Reconnect
Life can be very much stressful for some people. You work for hours on end only for your salary to be instantly burnt up after you pay your bills and other monthly expenses. In other words, you just can't take a break to spend time for yourself or with your partner.
That might change if you plan out a spa date. Free your schedule for a whole day, and just relax and reconnect with your partner. You can also speak with them about the things you've missed with each other, and try to do the fun things you both used to enjoy.
Feel the Good Ambiance
You also need a change of environment from time to time. This is especially true if you're a workaholic who routinely just goes to the office and back home every day. If that's the case with you and your partner, you'll surely appreciate the relaxing and soothing ambiance even in the most affordable spa clinics in Makati.
Once you enter the facility, you can instantly feel the change in the atmosphere. The air simply smells nice, and the lights are warm and welcoming. While waiting in the lobby, you can listen to soothing music to help you de-stress even for a moment.
Get Health Benefits
Sitting in front of the computer for many hours every day can take a toll on your physical well-being. That's why you need to stretch your muscles every now and then to prevent yourself from feeling sore all over your body. Better yet, go and ask your partner to get a massage.
While you're already on the computer, search for the "best massage spa near me" using your browser. Speak with the clinic's representatives and schedule an appointment at any time of your convenience. This way, you can eliminate your muscle pain and enjoy all the other health benefits of the massage.
How To Choose the Best Spa for Your Date Night
If you've already decided to go on a spa date with your sweetheart (or whatever your term of endearment is), it's now time to find the right clinic to visit. Here are a few things you might want to consider when choosing a place to go to:
Spa Environment
Spas are relaxing and uplifting not just because of the services they render but also because of the ambiance in the entire area. That's why you shouldn't choose a clinic if you don't feel comfortable in the environment.
Products Used
In general, therapists use different products when giving a massage to their patients. Some of these products can cause you problems, like skin irritation and rashes, if you are allergic to certain ingredients. For that reason, you need to find a spa clinic that only uses goods that are safe for you and your partner.
Certain products might not cause allergic reactions but could go against your principles. If you brand yourself an environmentalist, for example, be sure to ask the clinic if they only use organic products.
Masseuse Experience
Perhaps the most important factor you should consider is the therapist's skill. Ask the clinic if their masseurs have the technical experience to give their patients a relaxing massage. You can also inquire about their certifications and areas of expertise.
Service Options
The types of services rendered at a spa should also be a point for consideration. Research the different kinds of massages, and pick ones you think would be beneficial for you and your partner. Be sure that the clinic you're going to offers those specific services.
You have at least two options if the clinic doesn't offer the kind of massage yo. You can politely tell them you're going to another establishment. Otherwise, you can simply ask for a recommendation. The staff members can recommend some of their services that might pique your interest.
Book a Session at the Best Spa in Makati
If you're looking for the best spa clinics in Makati, check us out at Breeze Oriental Spa & Massage. We offer different kinds of massage services, and we're confident about the skills of our therapists. You and your partner are sure to feel relaxed and de-stressed after a session with us. Contact us to book an appointment!
Conclusion
Going to the spa with your significant other offers quite a lot of benefits, not just for your well-being but also for your romantic relationship. If you're looking for one of the best spa clinics in Makati, don't hesitate to visit us at Breeze Oriental Spa & Massage. Schedule an appointment with us today!