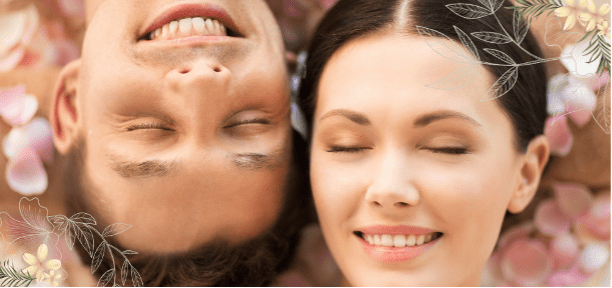 Introduction
People rush to flower shops, department stores, and other retail establishments every February to buy gifts for their loved ones. It's Valentine's Day, after all! It's a special occasion celebrated worldwide to mark the martyrdom of St. Valentine, a priest who officiated secret weddings during the Ancient Roman period. At that time, young men weren't allowed to marry because they needed to go to war.
On Valentine's Day, couples flock to popular dating spots like fancy restaurants, cinemas, and public parks. Those who want to splurge even travel just to celebrate the occasion and show their love for each other. Of course, there are unorthodox ways to mark the event, too. Some choose to stay at home and cook dinner or lunch that the whole family can enjoy. If that's too "simple" for you, visiting the best spa in Metro Manila for couples might be a good idea.
No matter how you choose to enjoy the special occasion, what's important is for you to show your partner how much you care for them. Shower each other with affection, and don't forget to say those three words!
Why Do People Celebrate Valentine's Day?
Valentine's Day is celebrated worldwide, especially in Christian countries like the Philippines. It marks the death of St. Valentine, a priest who was executed on the 14th of February, around 270 AD, for his crime of defying the edict of the Roman emperor. At that time, young men were supposed to go to war, so they could not marry their lovers; St. Valentine thought it was wrong, so he officiated marriages secretly.
St. Valentine, however, is not the sole symbol of Valentine's Day. Another famous icon is that little winged baby with a bow and arrow: Cupid! The famous cherub is actually a Roman god derived from Eros, the Greek god of love and desire.
Cupid, like his Greek counterpart, is believed to have the ability to make people fall in love with each other. In popular depictions, Cupid's power takes effect after striking a person's heart with his arrow. This is derived from how Apollo fell deeply in love with Daphne after being shot in the heart with an arrow from Eros.
Of course, the most important symbol of Valentine's Day remains to be the love shared between a couple. That's why on that day, be sure to surprise your partner with a gift they'll never forget. You can buy them a bouquet of flowers or a box of chocolates. If you have time, you can also take them to the nearest wellness center to get the best massage for couples that the two of you can enjoy.
Date Ideas for Valentine's Day
There are quite a lot of popular activities that you can do and enjoy during Valentine's Day. Dining at a fancy restaurant or watching a movie are among the most common options. If you're out of ideas, you might want to try doing any of the following:
Plan a Staycation
Valentine's Day is celebrated by everyone (or at least by every couple). So, on the day itself, you might find it hard to get a seat at your favorite restaurant or even secure a ticket for a movie you want to watch. That's why it's always a good idea to plan ahead and prepare for the event. If food and films don't necessarily match your taste, a simple staycation might do the trick instead.
Booking a hotel on Valentine's Day can be pretty challenging, so call the place ahead of time. It's also best to plan what kind of staycation you want to do. Ask yourself and your partner how you wish to spend your time together. If the two of you are pretty stressed at work, simply taking a break and resting might be a great idea. Of course, you can schedule a massage session at an affordable spa clinic in Metro Manila just to make the day more memorable.
Recreate Your Best Dates
It's hard to plan the perfect date. But if you and your partner have already been together for quite a while, there should be at least one memorable date night for both of you. It's a good idea to recreate what happened just to let the sparks fly again!
Think about why that specific date night was memorable, and ask yourself which element made it extra special. Is it because it was a surprise? Maybe because it was simple? Or perhaps it's the first time for both of you? Whatever your answer, it's essential to take note of it so you can recreate the exact scenario and enjoy your trip down memory lane.
Have a Spa Day
Going to the spa might not be a conventional date idea, but it's effective if you just want to spend time with your partner. Plenty of wellness centers accommodate couples who want to go to a spa date night. Of course, planning ahead and booking at least a week before Valentine's Day itself is necessary. This way, you will have a better chance of scheduling a session at your preferred time.
When booking some of the best spa clinics in Metro Manila for couples, it is wise to do ample research. Before anything else, it's necessary for you to be specific with the kind of service that you want to get. Wellness centers typically offer full-body massages and other treatments perfect for lovers who are both stressed or burnt out because of work.
These sessions typically last between one and two hours and cost at least ₱1,500. That amount is very much worth it, though, because you and your partner will surely experience the pampering you deserve.
Conclusion
Whatever you do on Valentine's Day, what's important is to enjoy the celebration itself. One way to do that is to plan ahead and do your research. If you're looking for the best spa clinics in Metro Manila for couples, contact us at Breeze Oriental Spa & Massage. Book a session with us, and we will help you and your lover feel like every day is as special as Valentine's Day!