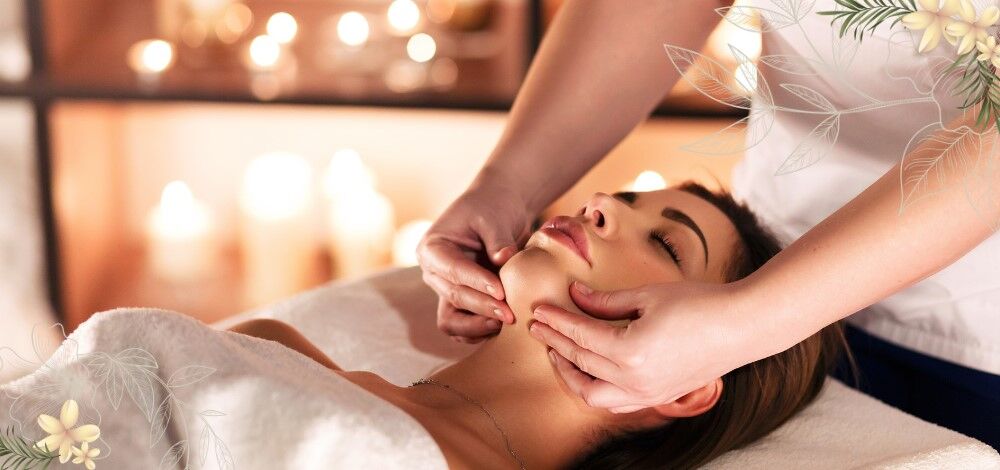 Introduction
We live in a world where everyone is used to the nine-to-five grind or the hustle culture. A lot of people are always willing to work overtime, even during their free days, as long as the task has something to do with their career growth and earning more money to sustain their daily living.
With this kind of lifestyle, many people, especially young professionals, tend to forget important things such as treating themselves, going out with their family to bond, and taking time off to get a good massage. Indeed, there is nothing wrong with working hard to succeed in their chosen field, but must learn when to pause and give ourselves a well-deserved break.
If you feel your muscles aching from the lack of rest and the stress you get from working, maybe it is time to take a day off. Some people choose to dine out and watch movies by themselves to recharge. Others book a staycation hotel and spend the rest of the day lounging around. If you want to relax your mind and body, we highly suggest you visit the best spa in Metro Manila.
Breeze Oriental Spa & Massage is a reliable wellness center in the Philippines with branches in BGC and Makati. We offer a wide range of spa treatments and services that will surely relieve the muscle pain and stress you are feeling.
Signs You Need To Visit the Best Spa in Metro Manila, Philippines
As mentioned above, spas are typically visited by people who want to destress and relax their bodies after a long day at work. And it's true, getting massages has been proven to be effective in improving your physical health since it helps with your body's overall circulation, promoting blood flow and healthier sleeping cycles. So, if you are someone who's experiencing body aches and having trouble sleeping, this is the sign for you to go to your trusted spa salons.
Another sign that you need to visit the best spa in Metro Manila is when you think you need some alone time. With all the things happening around us every day, sometimes we do not have the chance to just sit, relax, and have our quiet time by ourselves. Spa centers are good destinations for this as they have calming surroundings – some play soothing background music, install ambient lights, and instruct their staff to give a therapeutic experience to their customers.
Lastly, it might be time for you to get a massage if you want to improve your self-esteem and confidence. Many are not aware but having the chance to pamper yourself by getting spa treatments changes the way we see ourselves. When we do this, we are able to take good care of our body and mind, which eventually improves our body image and boosts our self-esteem.
Why Massages Are Good for You
Getting a massage is never a bad idea because it has significant effects on our mental and physical health. Some even say that it helps with spiritual healing as well.
Massages are good for your physical health since they can relieve pain, stiffness, and discomfort. Every day, we do different physical activities that put a strain on our bodies. Knowing this, some choose to go to massage spas for a full body massage. This is a good habit as you get to energize and recharge your physical health regularly.
Believe it or not, our mental health is also affected when we get massages frequently. According to research, our body houses our anxiety in our muscle structures. If you are someone who experiences panic or anxiety attacks often, visiting the best spa in Makati might help you. Special massages clear pathways and realign muscles. Once done, your body will send a signal to your brain that the anxiety stored inside is gone, releasing you from any pain your anxiety might give.
Lastly, massages are also good for your spiritual health. As we all know, they bring great relaxation to our bodies. While doing so, you can focus on your breathing, be aware of the quiet surroundings, and meditate peacefully. Once you are able to meditate while getting the best full-body massage, your mind can easily remove anxiety, depression, and other things that hinder your spiritual healing. This is because your brain releases certain chemicals like endorphins, serotonin, and dopamine in the process.
What To Expect Before and After Visiting the Best Spa in BGC, Taguig
Are you visiting a spa for the first time? There are some things you should take note of before going to one.
Before anything else, you have to research first what treatments you want to get. Make sure that the spa you are going to offers them all, as some spa centers only provide limited treatments as well as massage techniques. Once you're sure the service you want to get is being offered, you must book an appointment with the spa salon. This is important as some spas have fully booked days, which means you can't just walk in and ask them for a session.
When it's finally your spa day, make sure to arrive on time or earlier if possible. Some of the best spas in Metro Manila are always packed with customers. Therefore, their staff follows a strict schedule for appointments. Being late on yours might make you lose the chance to experience their service. Moreover, you should also wear comfortable clothing that allows you to move freely before and after the massage. Typically, spa-goers wear shirts, leggings, and a pair of sneakers.
After a massage, you can expect to feel a bit sore at first. This is because your tight muscles have been successfully released. Once you feel that your body is tender, you must stay away from icy-hot products as your muscles are already inflamed. Instead, you can treat your sore muscles by applying a cold compress to the area for 10 to 15 minutes.
How Often Should You Set an Appointment With Your Masseuse?
New spa-goers often ask how often they should have a massage appointment. According to experts, the general recommendation is every one to three weeks. After this amount of time, your body tends to collect muscle tensions again, and relieving them immediately is beneficial to your health.
However, if you are experiencing specific strains or body pains, it is best to consult a physician first before scheduling a visit to your favorite spa. Most of the time, there are other underlying issues and massages might not be enough to relieve your body problems.
Which of the Best Spas in Metro Manila, Philippines Should You Visit?
There are over hundreds of spas in Metro Manila alone. If you are a first-timer, there are some factors you need to consider before your visit.
First, you should check out the spa reviews left by customers on their page or website. This is important as you can read first-hand experiences from their previous clients. With that information, you can decide whether to proceed or not.
After confirming they give excellent spa service, you can ask them for the range of services they offer. As mentioned before, there are special massages and treatments that only a few spas can provide. Doing this will ensure that you can get the treatment you want from them.
Next, you must ask them about the products they use. Most spas utilize massage oils, lotions, and other moisturizers during the massage to achieve the best results. If you have specific allergies, you must inform them right away so you can avoid getting skin irritations.
Lastly, it is always a must to inquire about their massage therapists' experience. Some massage techniques require a lot of practice and even a certification. You must be sure that they can perform such techniques the right way to avoid accidents or further straining of your body.
Pamper Yourself From Head to Toe at Breeze Oriental Spa and Massage
Breeze Oriental Spa & Massage is one of the best spas in BGC and Makati. Here, you can experience different massage and spa treatments performed by trained massage experts.
We cater to both men and women and highly encourage anyone to incorporate massage therapy into their monthly routine as it has many wonderful benefits to the mind and body. As a wellness institution, we continuously train and update our massage techniques to help our clients destress and manage pain without relying on prescription medication.
Conclusion
Working hard and participating in the hustle culture is not bad. In fact, knowing someone is exerting more than the bare minimum at work is admirable.
However, despite how fulfilling it is to excel in your chosen career, we must always take into account the things we sacrifice, such as our mental and physical health. Remember that you must not take them for granted. Getting a simple full-body massage from time to time is a big help and will definitely energize you to do more every day.
If you are interested in booking a schedule with Breeze Oriental Spa & Massage, feel free to contact us!