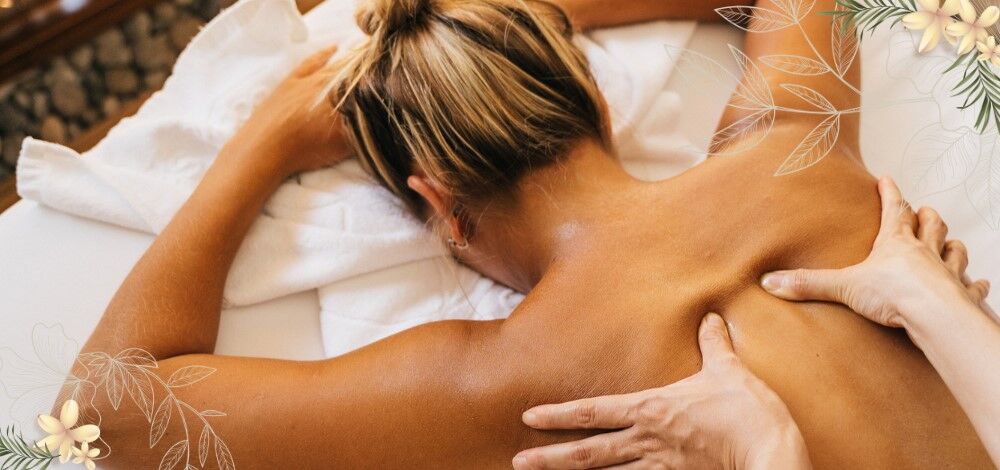 Introduction
Stress is a response to the demands that have been put on us. One can even say that it is our body's way of telling us that we are not giving ourselves enough time to recover.
Taking the time to de-stress can help us sleep better, eat better, and focus more on different tasks. However, the problem with this is that we are often so busy with the hustle and bustle of everyday life that we are unable to make time to take care of ourselves.
This is why we need to find ways to de-stress without wasting too much time. After all, there are only so many hours in a day, and each person has their own set of commitments. Luckily, Breeze Oriental Spa & Massage can help you! Whether you want to get a shiatsu body massage or back scraping, you can be sure that our team of experts can help you look and feel your best.
The Origins of Health and Wellness Spas
Centuries ago, the Greeks and Romans already had their own concept of a spa. They built thermal baths at mineral springs to ensure their soldiers had spaces where they could recover. Aside from cleansing, exercising, and socializing, people in these areas could also receive extensive medical treatment for any injuries they may have sustained in battles.
As the years passed, public baths became more and more expensive due to the rising prices of resources. It is quite notable, however, how water use in medicine has fluctuated throughout the years and across various nations. Although the exact therapeutic potential of spa therapy treatments remains largely unknown, many still choose to receive such procedures due to their immediate effects.
Types of Massage Services You Can Get
A massage is a form of physical therapy that involves the manipulation of soft tissue to alleviate pain and promote health. They are performed by professionals who use their hands, forearms, elbows, and sometimes feet to manipulate the client's muscles.
There are many types of massage services you can get, such as:
Foot Massage – Known as a form of bodywork, foot massages are conducted by professionals who use their hands and fingers to manipulate clients' feet, toes, and lower legs. It is an excellent form of relaxation as it helps relieve stress, reduce muscle tension, promote blood circulation, and improve sleep quality.
Thai Body Massage – Originating from Thailand, this body massage combines acupressure, reflexology, and assisted yoga stretching. It is known to be gentler than other bodywork since therapists usually focus on a specific area or problem, such as sore shoulders or lower back pain.
Shiatsu Body Massage – Based on a Japanese technique, shiatsu body massages focus on the body's pressure points. Its benefits are similar to those of acupuncture, but it is not as invasive. Shiatsu massages can also help with stress and anxiety, improving blood circulation, reducing muscle tension, and promoting relaxation.
What Are the Benefits of Going to the Best Wellness Spas in Metro Manila?
Some people like going to spas because they want to indulge themselves in a different experience than what they get at home. Alternatively, others might go for the aesthetic benefits by getting treatments that make them look younger or healthier.
Regardless of why you visit such establishments, everyone receives the same benefits. This includes:
Boost Cardiovascular Health – After getting a well-performed massage, there will be less pressure on your heart. The release in tension allows your organ not to work as hard, helping circulate your blood, balance the body, and reduce physical stress.
Enhance Sleep Quality – Massages are excellent ways to help you relax and prepare for bed. This is because they can reduce stress levels and help release endorphins that will help you calm down. Furthermore, a single session provides you with a chance to clear your mind from all your worries as your therapist works their magic.
Decrease Anxiety – Aside from helping improve sleep quality, released endorphins can help decrease your anxiety. They can even help improve your overall mood by reducing the production of cortisol, a hormone associated with stress.
Signs You've Chosen the Best Wellness Spa in Taguig
Choosing a wellness spa is not an easy task, especially since there are many factors that you need to consider before you decide. Here are some signs that you've chosen the best one in Taguig:
Quality Facility and Equipment – All devices used by the professionals and clients in a spa should be high-quality. This ensures that people can receive the benefits promised to them when the treatment was explained.
Clean and Welcoming Atmosphere – Spas are often quiet since many prefer to stay silent as their therapist works on them. In fact, some clients even fall asleep during the treatment because of how peaceful it is. The facility should also be clean, so there is less risk of getting an infection or other illness while visiting.
Friendly and Knowledgeable Staff – The staff members are often the first line of contact customers have, which is why they should be able to answer any question people ask them. These individuals must also be able to charm others and engage in lively conversations to help increase sales and create an excellent first impression of the spa.
How Much Does It Cost To Have a Pamper Day at the Best Wellness Spa in Makati?
Pamper days are for everyone who needs to recharge their batteries after a long week at work. These days are solely for relaxation and self-love. Many people block out an entire 24 hours to go to the spa, take care of their skin with masks and creams, and indulge in self-care. Afterward, some even spend some time with their friends as they sip on wine or watch movies on the couch for the rest of the day.
However, one issue many face is the cost they'd have to spend on pamper days. If you're trying to figure out which of the best wellness spas in Metro Manila fit your budget, here are a few things you can take note of that may determine the amount you'll have to spend:
Length of Treatment – One of the significant indicators of the costs you'll have to pay for a spa treatment is how long it is. Procedures that last for at least an hour will no doubt cost more than those that are only 30 minutes.
Certification of Staff – A certification is a formal recognition of a person's competency in a specific profession or skill. It shows that you are in good hands and provides you with peace of mind knowing that the person handling your treatment has received the proper training. If your therapist has this document, you should expect their rates to be a bit higher than others since it shows their expertise in the field.
Nature of Procedure – Some procedures cost more than others because they use high-technology equipment. For example, facial treatments cost more since staff members must use different devices specially made for the face. This is on top of the serums and creams that will be applied.
Relax and Visit Breeze Oriental Spa and Massage
Taking time off work and going to the spa is a great way to relax and recharge. However, it's not just about relaxation and recharging. It's also about getting away from the hustle and bustle of everyday life.
One can even say that at its core, it's about taking some time out of your day-to-day routine to focus on yourself and what makes you happy. The best part is that you will be more productive, happier, and healthier than before.
At Breeze Oriental Spa & Massage, we can help you recharge for your next work week and help you feel better than ever. Rest easy knowing that experts from China have extensively trained our therapists. This means that they have the skills and knowledge to improve the condition of your mind and body.
Conclusion
If you are looking for a way to relieve stress, then consider visiting a spa. Breeze Oriental Spa & Massage has branches in Bonifacio Global City and Makati. When you visit any of our establishments, you can be sure that our friendly staff members will immediately greet you. If you have any questions about what we offer, feel free to reach out to us today.