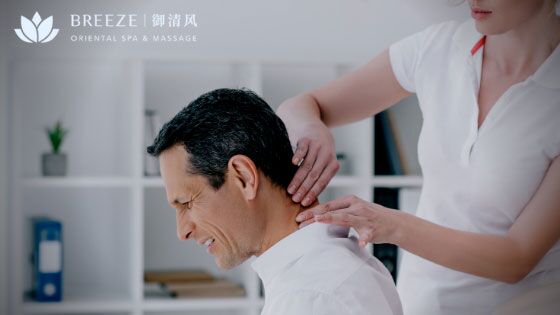 Visiting a spa is often treated as something special and most of the time, we prepare prior to going to such a place. Making a call to your chosen spa to book and schedule an appointment at least a couple of days ahead of your selected date is highly recommended and is unquestionably ideal to ensure that everything will be well-prepared for you when your day comes. Anticipating the day you would spend relaxing on a spa is one of the best things to look forward to after a few days of working, however, this is not always necessarily the situation.
Things do not always happen as planned and there are times that out of nowhere, we simply feel that need to pay a visit to a spa – for an instance, when you are feeling so stressed out on this particular day and you just know that you deserve a massage or when a friend suddenly invites you to chill and unwind. When these situations arise, we frequently do not have that much time to spare (like when we decided to get a massage after work and you still have to go home an hour after). But worry not because this guide is made specifically for this kind of situations.
What are my Options When I Only Have One Hour to Spare at the Spa?
Well, as a regular spa-goer, you are probably not going to be surprised that there are a whole lot of choices even if you only have one hour to spend at a spa. The majority of the services are set for 60 minutes per regular session, including massage treatments. Nonetheless, there are cases (just like in Breeze Oriental Spa and Massage) where there are a number of services which are offered for less than an hour and these include Relaxing Neck and Shoulder Massage (20 minutes per regular session), Soothing Neck and Shoulder Massage (30 minutes each session), Ventosa (20 minutes per session), and Back Scraping (30 minutes each regular session). If you would avail these services, you would then have sufficient time to sip some tea, take a shower, and revel in the spa's relaxing ambiance to get a brief but complete and fulfilling experience in just one hour.
Why Choose Neck and Shoulder Massage?
If your daily activity is composed mostly of writing, typing on the computer (which is what the majority of us do), or maybe driving, the neck and shoulder massage is the most ideal one for you. The activities mentioned previously can lead to stress on our body particularly on our shoulders since they have a tendency to raise and stiffen up whenever we feel tensed during work. These tensions can result in a decrease in blood circulation within our own body and can cause fatigue, headaches, nausea, anxiety attacks, insomnia, and a weak immune system. Applying pressure specifically on the soft tissues around our neck, shoulders, and back can reduce muscle tension which will then help relieve stress. Therefore, if you are suffering from stresses in those areas, this might just be the very best service a spa can offer for you.
How About a Foot Massage?
Foot massage usually lasts for 60 minutes per regular session (additional 30 minutes can be added by request), but naturally, it still varies depending on its purpose and type (Breeze Signature Foot Massage lasts for 90 minutes and the Pampering Foot Massage lasts for at least 110 minutes). With that being said, in the event that you only have an hour to provide for an unanticipated spa visit, there would be no more excess time for you to sip on a cup of tea or look around and relax for a couple of minutes, though I doubt that you would still need any of these after experiencing the full experience of a foot massage.
Some of the benefits of a foot massage session include the promotion of blood circulation in our body (blood circulation on the muscles in our feet is often weakened by tight and uncomfortable shoes), prevention of foot and ankle injuries, and alleviating stress (it reduces muscle tensions and stress since the pressure being applied to our feet can send a calming message from the nerves up to our central nervous system, resulting in the adjustment of our body's tension levels).
Both foot massage and neck and shoulders massage have their own particular benefits and regardless of which one you choose; comfort and ease of pain are certain to be achieved after getting either one of the two. One of the main things to consider when choosing which one to avail is your body parts in which you feel most tensed and pained. If you walk a lot or your job requires standing for quite a long time, then opt for the foot massage. Otherwise, if you are seated almost all of the time throughout the day and working in the front of a computer, neck and shoulders massage is the go-to service for you.
At the end of the day, it is all up to you on how you would manage your own time and stress in the best way possible, though one of the most relevant takeaways that I can tell you is that you have to make the most of your allotted hour by understanding your main goal: would it be to ease the tensions off your shoulders or would it be to completely relax your feet and relieve stress? As soon as you figured out what you wish to accomplish during your trip to a spa, it would then not be tough for you to select which service would the best choice be.