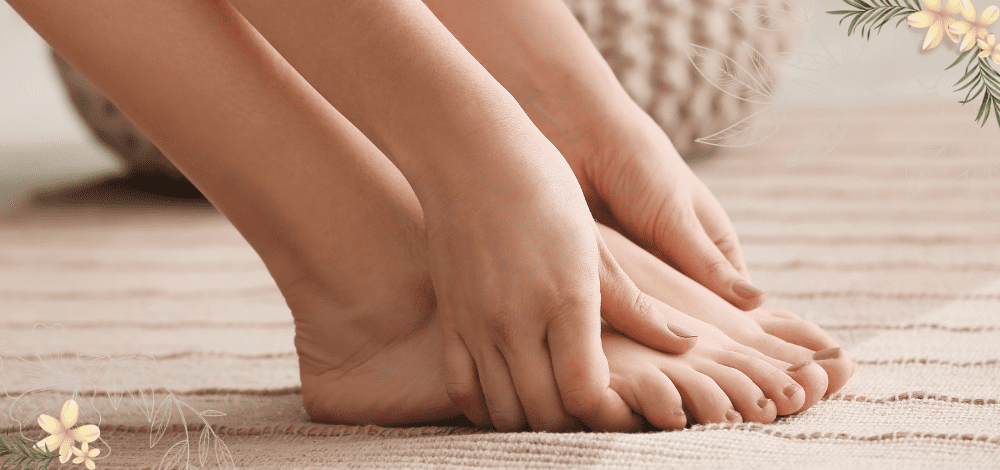 Introduction
Many people visit spas and wellness centers to get a foot massage because of its relaxing effects. Having the soles and tops of your feet kneaded by professionals improves blood circulation, reduces tension, eases muscle pain, and stimulates the nerves.
However, not a lot of people can simply visit a foot massage parlor for a variety of reasons. Some are just too busy, for example. If you find this to be your problem, as well, don't worry because doing self foot massage has some benefits, too. Read this article to learn the proper way of massaging your feet on your own:
Have Your Own Home Spa Experience
If you're busy, you might no longer have the time to visit the spa and get a relaxing massage. Don't worry, though, because you can do it on your own, like the strong and independent person that you are! Here are a few things you should keep in mind:
Oils You Can Use
When performing any type of massage, oil is necessary because it lubricates the skin's surface and prevents excessive friction. Apart from that, the oil's natural aroma can also induce a calming effect.
If you are doing foot massage on your own, there are many types of oils that you can use, and here are just a few examples:
Lavender Oil – Lavender oil already has a distinct pleasant smell that can help you feel at ease. However, more than that, this oil also has antifungal properties that can benefit you if you are trying to get rid of athlete's foot and other common skin problems.
Tea Tree Oil – This oil is a common ingredient for ointments and other cosmetic goods. It has plenty of benefits because of its antiseptic properties that help reduce foul foot odor, blisters, and minor infections.
Eucalyptus Oil – Eucalyptus oil is well-known for its cooling and calming effects, which make it a good painkiller, so it is beneficial if your feet are sore or hurting. Apart from that, this oil has antiseptic and analgesic properties, as well.
Massage Tools You Should Have
To give yourself a proper foot massage and reap all of its benefits for your skin and body, it is wise to use the right tools and materials. Apart from the oils mentioned earlier, you might want to invest in different types of equipment if you're planning to do a DIY foot massage regularly.
Here's a short list of the common devices that you might want to use:
Electric Foot and Calf Massager – Relying on electric foot massage devices has many benefits. All you need to do is properly tuck your feet and calf, and the machine will do the rest of the job.
Heated Foot Bath – An electric or heated foot bath functions like a basin to put your feet in. The water temperature inside will slowly increase, providing many benefits, like reducing swelling and pain, fighting fungal infection, and inhibiting athlete's foot symptoms.
Foot Massage Rod – Also called a foot roller, this tool is a simple rod that you can use to roll your feet and give your soles a massage. It relieves pain and improves blood circulation. If you do not have one at home, you can use a bottle filled with warm water instead.
Things You Need To Create a Relaxing Ambiance
There are indeed many benefits to doing a DIY food massage before bed or any other time at your convenience. However, the massage won't be complete without a relaxing ambiance. If you don't know how to do that in your own room, you can simply follow these tips:
Tidy Up the Place – You first have to clean the entire room and get rid of the clutter around the area. This way, your mind can focus more on the task at hand: giving yourself a relaxing foot massage.
Play Soothing Music – Believe it or not, the right music can create a tranquil ambiance in your room. Choose musical pieces or scores with a slow, smooth, and steady rhythm that can help relax the mind and release stress.
Use a Diffuser – A diffuser will definitely complete the relaxing ambiance of your room. If possible, use it with essential oils that emit certain aromas that help you clear your mind and reduce anxiety.
Enjoy a Relaxing and Peaceful Day at Breeze Oriental Spa & Massage
While it's true that doing a self foot massage has its benefits, it certainly has a few limitations, too. If you don't know what to do, you might hurt yourself and need immediate medical care. To prevent this kind of problem, it's a good idea to leave foot massage in the care of experts. Feel free to visit us at Breeze Oriental Spa & Massage.
We offer a wide range of foot massage services to help you feel relaxed and rejuvenated. Our rates start at ₱1,350 for an Oriental Foot Massage done by one of our therapists. The session lasts for 60 minutes, and it involves targeting the pressure points on the soles of your feet while soaking in Chinese medicine.
Conclusion
Self foot massage has plenty of real benefits that you can enjoy without leaving your home. It's convenient for you, especially if you're busy and cannot spare time to visit a spa clinic. Additionally, it's pretty affordable since you do not have to pay for professional services.
When giving yourself a foot massage, though, it's still best to ensure you have all the tools and materials needed. This is a way to give yourself the proper care and reap all the benefits of the massage.
However, if you're unsure about doing the foot massage on your own, it might be best to seek help from experts instead. You can call us at Breeze Oriental Spa & Massage to book an appointment with our therapists. This way, you can rest easy knowing that you will receive the highest quality of foot massage services that you deserve. Contact us today for more information!