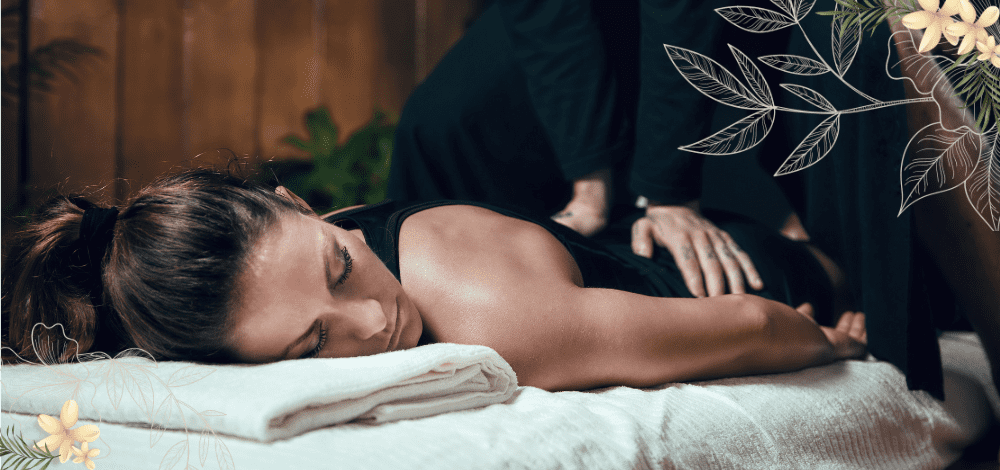 Introduction
Do you find yourself feeling tense and stressed out, unable to shake off the weight of everyday life? Or perhaps you suffer from chronic pain and discomfort that no amount of stretching or exercise seems to relieve? If so, you may want to consider getting shiatsu massage therapy in the Philippines from Breeze Oriental Spa & Massage.
This ancient Japanese practice has been used for centuries to help people feel more relaxed, revitalized, and in harmony with their bodies. Also known as an acupressure massage, it uses gentle, rhythmic pressure on specific body points to restore balance, relieve tension, and promote relaxation.
But how do you know if Shiatsu massage is right for you? Read on as we list the telltale signs you could benefit from this unique and powerful form of massage therapy.
1: You Are Experiencing Lower Back Pain
Studies show up to 84% of adults suffer from lower back pain. While some people may only have short-term episodes of back pain lasting a few weeks, others may develop chronic back pain that persists over three months.
The leading culprits behind lower back pain include heavy lifting, vigorous exercise, poor posture, and long periods of sitting or standing. These activities can weaken and tighten muscles in the back, abdomen, hips, legs, and buttocks.
Shiatsu therapy can target the hip girdle and the muscles in the upper leg, helping to loosen and release tension in those areas. As a result, it helps increase back mobility and enhance posture.
2: You Are Feeling Stressed and Anxious
Stress and anxiety affect people differently, with some experiencing discomfort in the neck, shoulders, lower back, and digestive system. Rather than targeting specific symptoms, a Shiatsu massage is holistic, promoting physical and mental relaxation.
Shiatsu treatment fosters an experience similar to meditation. It helps you connect with yourself, take deeper breaths, and release tension in the mind and body. As it eases stiff muscles, it lets out "feel good" brain chemicals called endorphins to lighten your mood. While this form of massage does not eliminate the root cause of stress, it can minimize its physical and emotional effects.
During the Shiatsu massage, your therapist may work on alleviating the tension in your heart, kidney, or spleen energetic channels. Then, they may provide breathing exercises and acupressure point tips.
Shiatsu massage therapy in the Philippines can also be helpful if you are pregnant. In 2018, a clinical trial showed that targeting specific acupressure points—as done in Shiatsu massage—can reduce anxiety and the need for painkillers during labor.
3: You Are Suffering From Recurring Headaches
Persistent headaches can develop when the back, head, and shoulder muscles tense. Other factors, like lifestyle, allergies, and side effects of medications, can also aggravate the problem.
While over-the-counter medication is usually the option to cure headaches, there are times when holistic practices like Shiatsu therapy provide better results. It can alleviate various types of headaches and migraines and improve posture.
4: You Are an Athlete in Training
The human body is meant to be always in motion for optimal health. However, strenuous activities, like running, cycling, and weightlifting, can affect your body as you push your limits while training. Remember to give your tired and achy muscles the TLC they deserve.
This is where Shiatsu treatment comes in. It aims to restore a healthy flow of your body's energy, called chi or qi. Depending on your condition, a massage therapist applies pressure along your body's meridians using fingers, palms, and elbows. They may incorporate gentle tapping, kneading, or stretching techniques to relieve muscle pain during the session.
5: You Are Not Getting Enough Sleep
Sleep disorders can significantly affect various aspects of your life. It can leave you feeling anxious when you cannot relax after a tiring day or still feel exhausted even though you slept for at least eight hours. If this continues for a long time, it can impair your overall well-being.
Sleep is the primary means of relaxation and rejuvenation. If you are sleep-deprived, you should take immediate steps to restore your natural sleep patterns. Besides medication, a quick trip to a renowned Shiatsu spa can help ease insomnia and sleep disorders.
A Shiatsu massage promotes the circulation of body fluids and expansion of blood vessels, which assists in removing toxins. In addition, this practice can do wonders for the nervous system, which regulates our rest and activity levels.
Research from the University of Alberta shows that Shiatsu therapy can help you fall asleep faster and stay asleep for extended periods. When self-administered, it can take a lot of mental effort since our minds cannot concentrate on different things at a time, making it less likely for negative thoughts to interfere with sleep. You can try simple Shiatsu techniques at home before your appointment with a professional.
Visit a Trusted Shiatsu Massage Spa Today!
If you want to experience one-of-a-kind Shiatsu massage therapy in the Philippines, look no further than Breeze Oriental Spa & Massage. Our spa goes beyond treating the body—we also provide a holistic approach to renewing your mind and spirit. Here are a few reasons why you should visit us for your next massage:
Expert Therapists
Our team of highly skilled and experienced therapists knows the best techniques for relieving tension and restoring energy flow in the body. Before the treatment, they will ask about your needs and background to pinpoint meridians in the body that need the most attention.
Personalized Treatments
No two bodies are exactly alike, so we offer customized Shiatsu treatments for your situation. Whether you are dealing with stress, chronic pain, or muscle tension, we will work closely with you and develop the best approach for your concerns.
Convenient Locations
Breeze Oriental Spa & Massage has branches conveniently located in the heart of Makati and Bonifacio Global City. We are open seven days a week and offer various appointment times to fit your busy schedule.
Get in touch with us, and enjoy the benefits of the Shiatsu massage you deserve! Feel free to browse our special deals and discounts.
Conclusion
Don't let stress, chronic pain, and lack of sleep hold you back. Take a step toward a healthier, more relaxed you with the best Shiatsu massage in the Philippines from Breeze Oriental Spa & Massage. Book an appointment today.