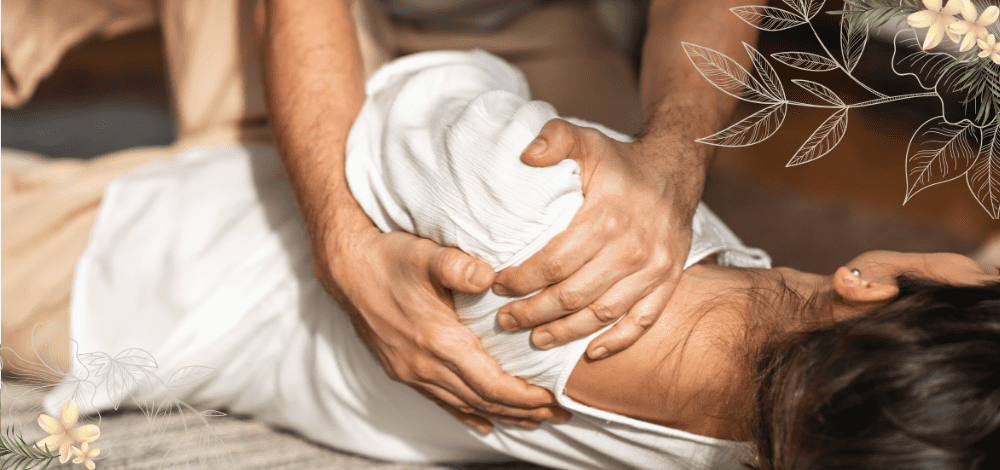 Introduction
There are many types of massage treatments you can get when you're feeling tired or stressed. One great option is a Thai massage, which is known to help relieve muscle pain, reduce headaches, and decrease anxiety levels. If you wish to try it, feel free to visit Breeze Oriental Spa & Massage. Our doors are open to people who just want to relax, whether they are alone or with their loved ones.
If you're unfamiliar with a Thai massage, you might want to learn more about the service before you decide to get it. Don't worry because we've summarized all the important facts you should know about Thai massages in the Philippines. Read on to learn how it is done, what its benefits are, and where you can find the right massage therapists.
Thai Body Massage, Explained
A Thai massage is an age-old practice believed to have originated over 2,500 years ago. This bodywork is influenced by healing arts from other nations, including Ayurvedic and acupressure treatments from India and China, respectively.
Today, Thai massages are still practiced because of their perceived healing properties. Practitioners and patients believe it can improve blood circulation and body flexibility and promote other health benefits. So, it isn't surprising to see many people going to wellness centers to get a Thai massage.
However, before you request this treatment, it is vital to ensure that the massage therapist is knowledgeable in the technique. A basic understanding of the body's anatomy is crucial for locating the right muscles to target during the massage.
What Happens During a Thai Massage Session?
It doesn't matter much whether you get a Thai massage in Bangkok, Manila, or any other city. What happens during the session will likely be the same if the therapist is well-trained in the technique.
Here are a few things you should expect when getting a Thai massage:
It Is Dry and Does Not Need Oils – A Thai massage differs from other popular bodywork options because it is done "dry." This means no essential oils or lotions will be used during the session.
It May Not Be Soft on the Body – If it's your first time getting a Thai massage, you might be surprised if the therapist uses their palm heels, elbows, knees, and other parts of their body to put pressure on your back. This is unlike other massage practices known to be "soft" on the skin. Even so, a Thai massage is still quite relaxing.
It Can Be Performed on the Floor – Traditional Thai massages are performed on the floor, so the therapist can use their entire weight to put pressure on your body. Today, some wellness clinics do it while you are lying on a table, but you can still experience the same effects.
Health Benefits of Getting a Thai Massage
Thai massages remain popular today because of their positive effects on the body. Here are a few health benefits you can enjoy if you decide to get it:
Improves Blood Circulation
Gentle stretches will be done during the entire Thai massage session. These techniques are believed to improve blood circulation, which promotes healthy cell growth and quick tissue repairs.
Enhances Body Flexibility
When you get a Thai massage, the therapist might ask you to perform certain yoga poses to reduce stress. Doing these poses has another health benefit: improving your overall body flexibility.
Relieves Headaches
Experiencing frequent headaches can make it difficult to work on certain tasks at home or at the office. Fortunately, Thai massages are known to treat chronic headaches by applying pressure on specific energy channels.
Reduces Muscle Pain
Experiencing muscle stiffness and pain is a part of getting older, so it's pretty common among young adults, middle-aged individuals, and senior citizens. However, you do not have to endure the discomfort because a Thai massage can help improve joint function and relieve muscle pain if you get the treatment regularly.
Lowers Stress and Anxiety Levels
Being overworked and overfatigued can cause a lot of stress and anxiety. Like other types of bodywork, Thai massages help you relax and de-stress by clearing your mind and providing you with a sense of calm and tranquility during the entire session.
Boosts Energy
It is pretty normal to feel tired, especially if you work for hours on end and only get enough rest on weekends. A Thai massage is known to help you feel relaxed and rejuvenated because it can target and stimulate certain energy points or channels in the body to reenergize you.
Signs You Should Visit a Thai Massage Spa
Are you wondering whether you should schedule an appointment at your favorite spa clinic in Metro Manila to get a Thai massage? Here are some signs to watch out for:
You Are Feeling Overworked – Being overworked can result in physical, mental, and emotional fatigue. Getting a Thai massage is a great way to relieve stress and anxiety before they get worse.
You Are Experiencing Frequent Headaches – A Thai massage can help relieve chronic headaches caused by various conditions. However, it might also be a good idea to get checked by a doctor after getting the massage.
You Are Not Getting Enough Sleep – Lack of sleep can result in various health problems. Getting a Thai massage can help you feel more relaxed, allowing you to rest your body well and enjoy better sleep quality.
Find a Thailand Massage Therapist Near You
Keep in mind that a Thai massage is a complicated treatment, and it's a practice that requires precision. Like any other bodywork professional, Thai massage specialists should have a thorough knowledge of the body's anatomy to perform the techniques properly and avoid injuring their patients.
For this reason, it is important for people who want to get a Thai massage to find spas and wellness centers that only employ professionals. Breeze Oriental Spa & Massage is where you can find Thai massage specialists in Metro Manila. At our clinic, you will receive service from highly skilled professionals, so you can rest assured that you will only get the proper treatment to help you relax and de-stress.
It's easy to schedule an appointment with us. Our online channels are always open, so feel free to send us a message, and we will get back to you as soon as possible. Alternatively, you can call the number of your preferred branch. This way, you can speak with our clerks directly and be assisted immediately.
FAQs About Thai Massage in the Philippines
Should I Shower Before and After a Thai Massage?
Showering before a Thai massage is recommended because it removes toxins, bacteria, and other disease-causing microorganisms on your skin. Taking a quick bath also allows you to feel refreshed even before getting the treatment. You can also take a quick bath after the session, but it is up to your personal preference.
What Should I Do and Not Do After a Thai Massage?
You might not need to prepare much when getting a Thai massage. However, if you want, you can bring some light clothing to wear during the session. In many cases, the clinic will provide this, but you can bring your own set of clothes if it makes you more comfortable.
After the session, it's advisable to go straight home so that you can rest and relax. Drinking plenty of water is also recommended.
When Is the Best Time To Have a Massage?
The right time to get a Thai massage is whenever you feel like it. You can do it in the morning because the clinic is less likely to be crowded during those hours. However, the downside is that you have a full day ahead of you, so you might not be able to rest completely.
You can also get a Thai massage at night so you can go home right after the session to rest and sleep. However, there are likely many people in the clinic during those hours, so you might not be served right away if you're a walk-in patient. It's advisable to schedule an appointment to prevent this from happening.
Conclusion
Are you interested in getting a Thai massage in the Philippines? This bodywork involves stretching and kneading your pressure points to relieve muscle pain and induce relaxation. If you wish to try it, you know which wellness clinic to go to!
You are always welcome here at Breeze Oriental Spa & Massage, so feel free to visit any of our branches to de-stress and take a break. Schedule an appointment today!