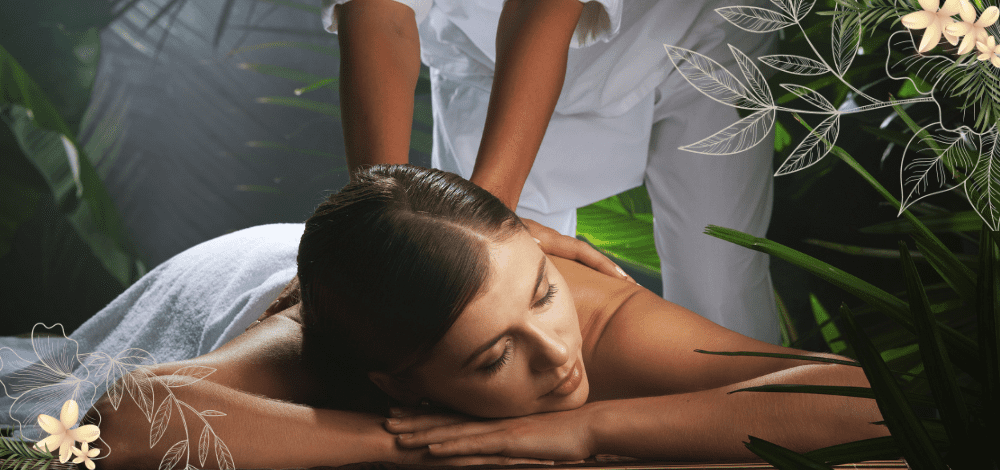 Introduction
Spas offering massages and other therapeutic services were initially known as Roman baths in 70 A.D. They were built by our ancestors around natural hot springs as they believed that they could cure certain diseases and improve the overall health of people through having aromatic baths and scented massages every day.
This has been adapted and improved through the years, which is why we now have modern spa centers and massage places where we can get traditional massages, facial treatments, and other therapeutic services.
The most common ones offered are body massages, aromatherapy massages, and ventosa or cupping therapy. However, if you are someone who is fond of doing new things and exploring other relaxing massage services, we suggest that you try a Thai massage from spas like Breeze Oriental Spa & Massage.
Getting a real Thai massage will surely decrease your stress levels, rejuvenate your body, and help relieve any body pain you are experiencing as it focuses on stretching and movement of joints.
Understanding Spa Treatments
Before getting your Thai massage spa service, Breeze Oriental Spa & Massage is here to educate you more about the treatments you can get.
A spa is an establishment that offers various relaxing, therapeutic, and beauty treatments. These can range from simple pressure point massages to something more exotic like Shiatsu or Thai massage. When you inquire at these spas, you can typically go for a single treatment or an all-inclusive package.
Going to these establishments to get massages and treatments is highly beneficial to people's mental and physical health. This is why we recommend that you visit frequently to ensure that your mind and body are always in optimal condition.
Overview of Thai Massages
Thai spas are not that common in the Philippines. However, there are spa centers like Breeze Oriental Spa & Massage that include Thai massages in their list of services.
Thai massage, despite its name, actually originated in India. It has been around for over 2,500 years and is regarded as an art of healing influenced by Ayurvedic and traditional Chinese medicine.
The main difference between a Thai massage compared to traditional massages is that it is done on a mat instead of a massage bed. This is because a Thai massage involves a lot of stretching, pulling, and rocking techniques to relieve tension, promote relaxation, and improve your body's flexibility and blood circulation.
All these benefits cannot be achieved by simply lying down on a massage bed while letting the masseuse knead and massage your pressure points. It requires more effort from both the practitioner and spa client to perform the techniques correctly and achieve desired results.
Here at Breeze Oriental Spa & Massage, Thai massage spa services are commonly done by our regular therapists. However, if you want a Chinese master to perform your treatment, you can also request that.
Traditional Thai Massage vs. Other Spa Services
To better understand the difference between a Thai massage and other spa services, we will explain some of the most common treatments you can get.
Pressure Points Massage
Pressure points massage originated in ancient China, and it is now done by therapists using fingers, palms, elbows, feet, or other special tools to apply controlled pressure to acupoints on a body. A session typically lasts for an hour, and you may need to get several sessions for the best results.
Compared to a Thai massage, this treatment mainly focuses on targeting certain parts of our body to restore health and balance to other body channels. For instance, the therapist may put pressure between your thumb and forefinger to benefit your large intestines.
Shiatsu Massage
Shiatsu massage originated in Japan, and it utilizes one's palms, thumbs, or other body parts to apply direct pressure on the body. It is similar to acupuncture massage but without needles, oil, and other tools. This is done to promote the secretion of endorphins, calming the nerves and relieving stress.
Compared to a Thai massage, this treatment focuses on providing deep pressure to the body's meridians, hitting the muscle and pain regions.
Aromatherapy Massage
Aromatherapy massage originated in Ancient Egypt, and it is a type of massage that uses essential oils like lavender, orange, eucalyptus, peppermint, and more. These oils add to the relaxation the treatment brings to the clients. This treatment is done mainly to boost mood and promote relaxation.
Compared to a Thai massage, this treatment focuses on the betterment of the mental well-being of spa clients, ensuring a decrease in stress levels after the session.
Choosing the Right Spa for You
Are you planning for a spa day? Before choosing to go to a spa near you, consider some of the factors that we will list. By doing so, you can ensure that you can make the most of your money and time.
First, always check reviews online. You can learn so much about a business, its services, and how they treat its customers by reading firsthand experiences and stories from previous clients. From there, you can decide whether to go there or not.
Second, check their service options. If you want to get a specific service like a Thai massage, it is better to inquire first, as these treatments are not offered by all spa centers.
Third, ask about their practitioner experience. If you want to get the best massage, it should be done by certified therapists. This also ensures that the treatment will go well and there will be no negative effects on your body afterward.
Lastly, choose a spa that fits your budget. You should not be stressed about finding ways to pay for your spa day. There are many spas like Breeze Oriental Spa & Massage that offer quality massages for a reasonable price.
Conclusion
If you work all day and often get body pain, fatigue, and stress, it is time to treat yourself to an all-inclusive spa experience. Dedicate a whole day to relaxing, destressing, and simply enjoying the best massage treatments you can get from your go-to spa.
Book a real Thai massage now at Breeze Oriental Spa & Massage! For inquiries about our services, branches, and other offering, feel free to contact our team. We will be more than happy to assist you.